DEC - Consent for COVID-19 Testing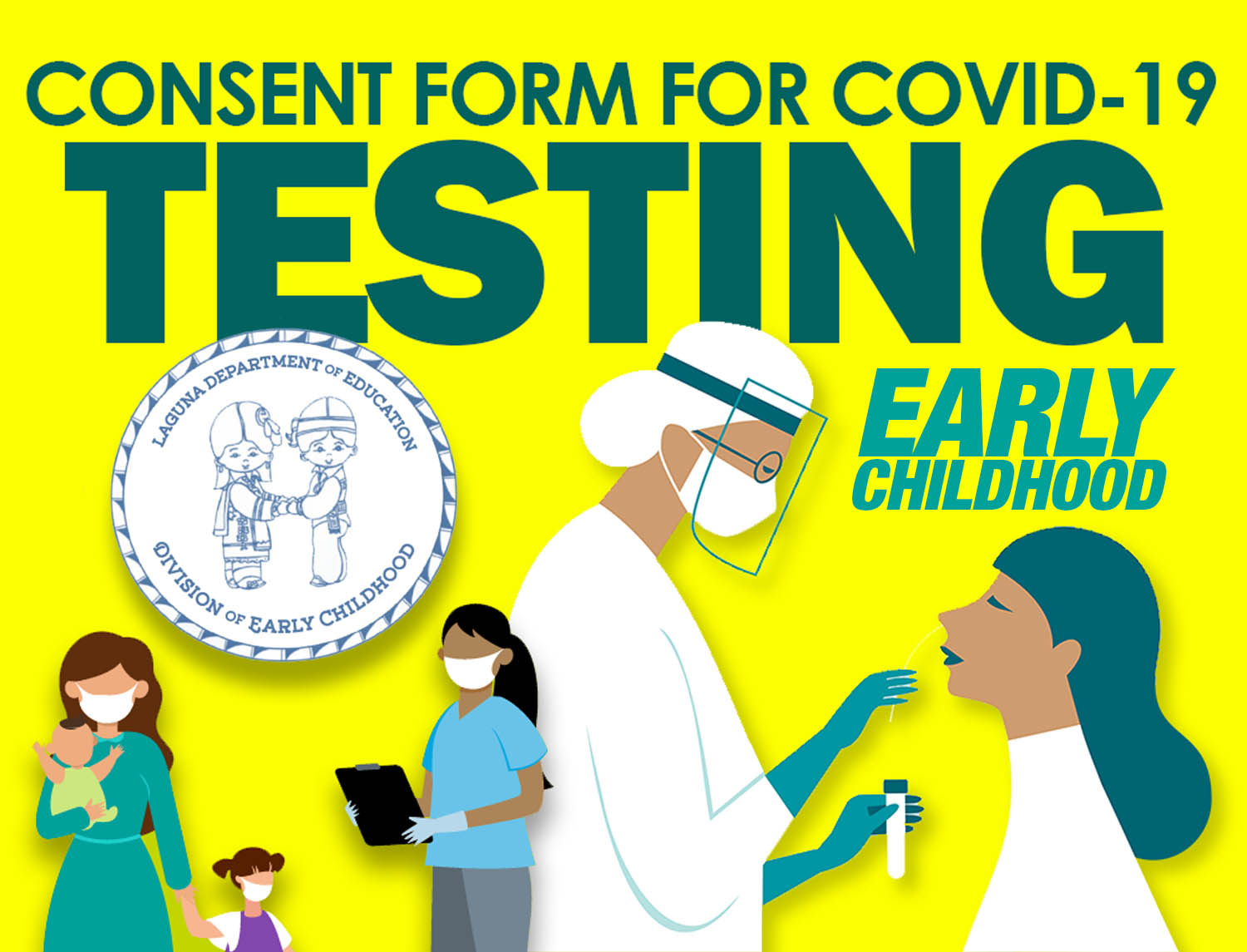 ---
August 27, 2021
Greetings Families,
We are excited to welcome our families back for a new school year. As we continue to maintain the safety of our staff and students, I would like to share information with you regarding voluntary Covid-19 Diagnostic Testing for your child two (2) years old and up.

On Wednesday, September 15 testing personnel from the Emergency Operations Center will be offering the COVID nasal test at the Laguna Division of Early Childhood. If you choose to have your child tested it will be a drive-thru option:
EHS test time will begin at 8:35 a.m.
PHS test time will begin at 8:45 a.m.
Parents are encouraged to be present, particularly for our younger students. If you voluntarily consent and authorize for your child to be tested, please sign and complete the consent form and return the form via scan/email or drop off the form during the first week of school when dropping off your child at the center or on the bus. DEC must have the consent form on file, completed and signed, prior to testing. Please return the consent form no later than Thursday, September 9, 2021.
In addition to the DEC clinic on September 15, DEC parents will be able to take their children to get tested on Saturday, September 18 at the Law Enforcement Complex between 8:00 a.m. – 9:00 a.m.
If you have any questions or concerns, please contact me. We look forward to seeing all of you back soon.
Have a great school year.

Thank you.
Ruth Hidalgo
Interim Director
Laguna Division of Early Childhood
505.321.8490

Click here to download the letter and consent form in PDF format
You may also fill out the Consent Form below: