LES/LMS Student Drop-Off/Pick-Up Area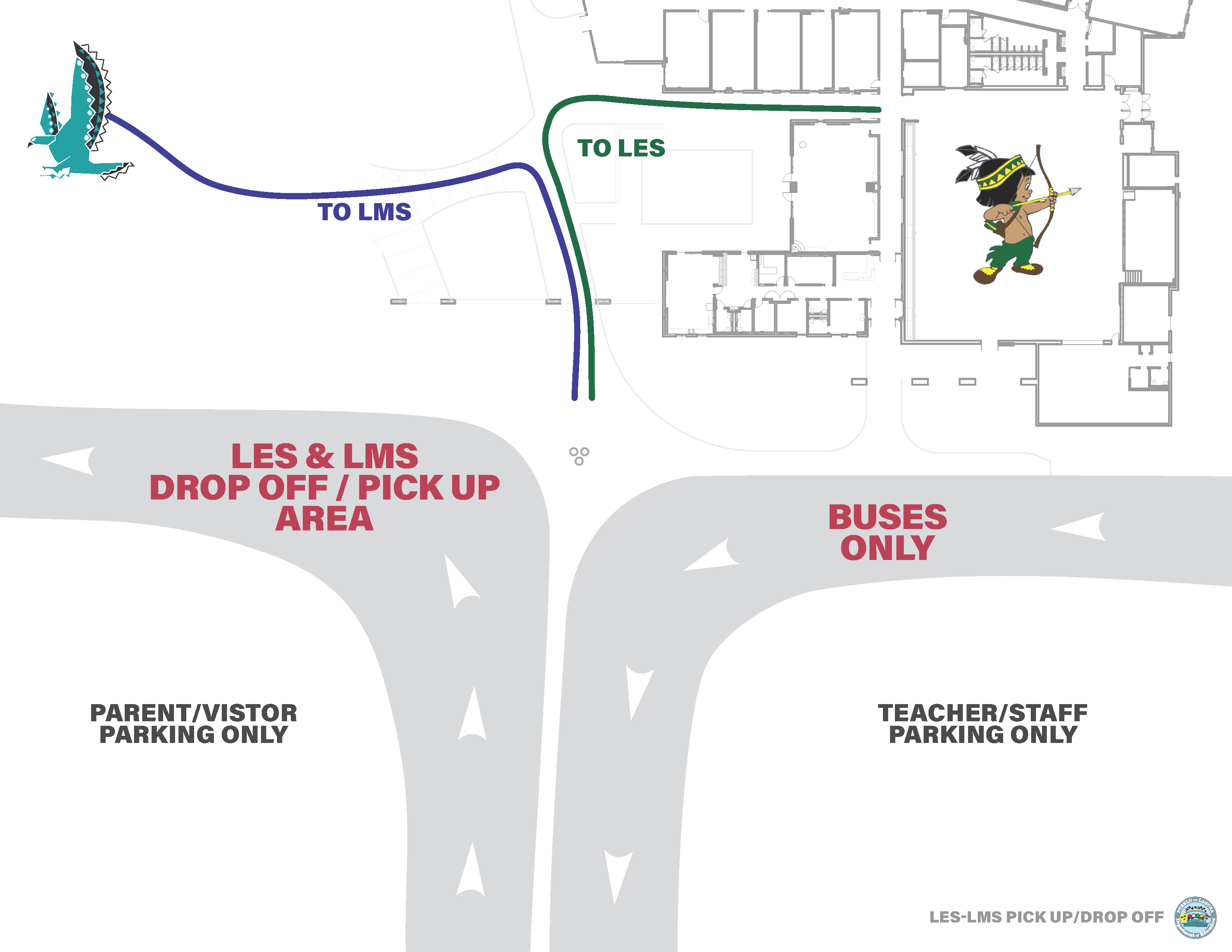 ---
08/27/2021
Dear LES & LMS Families,
We had a great first week back. Thank you for sharing your children with us. Also, thank you for being patient with us as we have ironed out some of the wrinkles in our plans.
I have a couple of reminders for families as we move into our second week of the 2021-2022 school year:
Please follow signs for pick-up, drop-off, and bus areas. A map with these areas identified will be posted on our websites.
Per our re-entry guidelines, parents are not to get out of their vehicles during drop-off or pick-up.
Students' temperatures need to be taken before the student exits the vehicle.
If you are dropping your student off after 7:55am, please come into the front office and check them in.
Students need to be picked up before 2:30pm when dismissal is at 3:00pm.
Please call the school if your student is absent.
Make sure your student has a mask when they board the bus.
If you have any questions or concerns, please feel free to contact the school.
Kind Regards,
Nimrah Marquez
Principal
Laguna Elementary/Middle School
505-552-9200, 505-552-9091